Casinos near me in Canada
Land-based casinos had existed since 1989, when the first one opened in Winnipeg. Now, many land-based casinos exist throughout the ten provinces, each offering something a little different from the others.
Here at Casinojungle, we want to make it as easy as possible for you to find the best place to play. So, here is some help to find casinos near me in Canada, and you can just read on to find out more.
Why play at a land-based casino
With online gambling becoming so popular, it's easy to forget that Canada also has many land-based casinos, and these were legal and available long before online betting sites. So, with the ease of playing at an online site, why should you consider playing at a land-based casino?
Well, there are several reasons.
For instance, playing at a land-based casino can often be much more fun. And that's due to the ambiance the venue provides. Better yet, you can play against real people, mingle with other players, chat with the dealer, and much more. It's generally much more sociable and can be a fun night out.
Another reason to play at one of these sites is that they offer various games. These casinos will offer slots, video poker, and a wealth of table games, including poker, blackjack, and roulette.
Some top casinos will also offer tournaments so you can claim shares of prize pools worth thousands.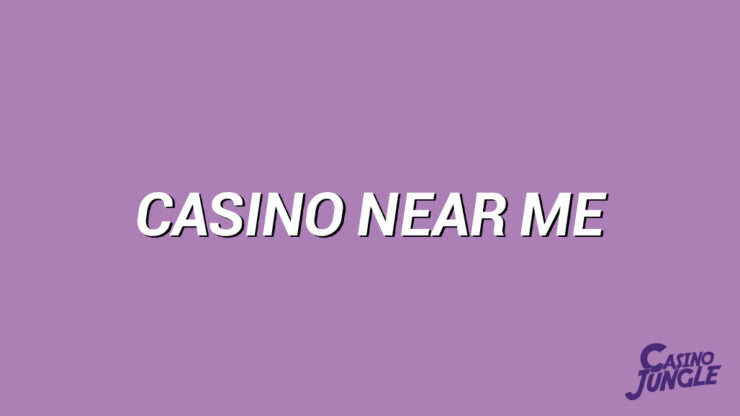 What different kinds of casinos are there?
Depending on the province, there are several types of land-based casinos in Canada.
Hotel and resort
Many of the casinos in Canada are often part of a hotel and resort complex. This means that not only can you enjoy all the casino games, but a wealth of other entertainment too. These resort or hotel casinos mean you can actually make a trip out of going. On top of that, you can enjoy heading to the cinema, theatre or simply dine out in a nice restaurant.
Tribal
These casinos are based on First Nation reserves and are important in helping to stimulate economic growth in these areas. There are 17 First Nation casinos across 5 different provinces in the country. Now, First Nation casinos are seen as an integral part of the gambling landscape and are licensed in a slightly different way to hotel and resort casinos.
Gambling age in Canada
Depending on the province, the gambling age in the country actually varies. Generally, it's 19 in most states. However, it drops down to 18 for those who are playing in Alberta, Manitoba and Quebec.
Is it safe to play at a land-based casino in Canada?
In short, yes it is. No matter which province the land-based casino is based in, it has to be regulated by that province. This means that there is strong oversight of these venues to ensure that everything operates smoothly.
In addition, all the dealers and croupiers have to undergo strict training in order to be able to operate the games. There are pit bosses managing the gaming floor too, ensuring everything runs fairly and with no hitches.
Making transactions at these casinos is also safe. Your money is handled carefully, and deposits and withdrawals are made at the secure cage within the casino premises.
What kind of games can I play at a casino in Canada?
It's possible to play an array of different games at land-based casinos in Canada. Many of these venues will offer an extensive selection of slots and video poker games.
These land-based sites are also very popular for their wide array of table games. Depending on the casino, the number and variety of these games will vary. However, you can usually expect to see games such as:
Roulette
Blackjack
Baccarat
Texas Hold'em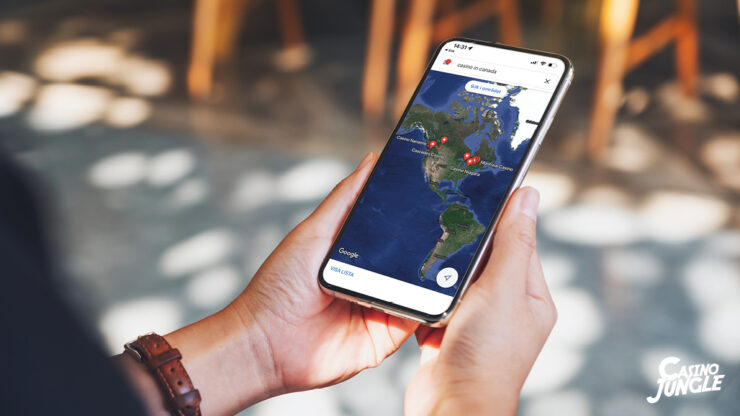 Popular land-based casinos in Canada
Depending on the province you are in, there are a number of top land-based casinos in Canada.
One of the most popular in the country is the Niagra Fallsview Casino Resort. Not only can you stay here when you play, but you can also enjoy the stunning view of the waterfall as well. It has one of the largest collections of games, boasting 3000 slots and over 130 tables, with a variety of different table and poker games.
Club Regent in Manitoba is not only great to play at, but it is in a stunning area too. There are over 1000 slot games to be found, and 44 table and poker options too.
River Rock Casino Resort in British Columbia offers the full package when it comes to entertainment. Not just a casino, there are also theatres, music events, comedy nights and more.
Cons on why play at a land-based casino Canada
While playing at a land-based casino is a lot of fun thanks to the ambience and the ability to socialize, there are some downsides. Some of these include:
Hard to get to land-based casinos for some players
No bonuses or rewards offered
Limited amount of games both in number and diversity
Gaming hours are limited as the venues close.